---
The Archives held within the Society's Collections can be divided into two main types – institutional records and personal papers. Currently the only Archival Collection to be digitized is the Thomas Manning Archive, thanks to the generosity of the Friends of the National Libraries. However in the coming months we aim to add further collections from our archival material which includes: The Royal Asiatic Society's own records dating from the founding of the Society. For example: Minutes Books for both Council and General Meetings; Early Donations Registers and Subscription Ledgers; Correspondence regarding  a range of Society business; Lecture information; Events and Exhibitions; Awards; Finance; and Buildings Private papers and allied material from its founding members and other prominent orientalists. These include:
There are also papers from more recent members such as H.G. Quaritch Wales (1900-1981), who was involved in much exploration in Asia and served the Siamese (Thai) government in the 1920s; Edward Walter Hutchinson ([1880] – 1972), British Consul in Chiengmai, Thailand and author of Adventurers in Siam in the Seventeenth Century (published in 1940) and 1688 Revolution in Siam (published in 1968); Charles Ambrose Storey (1888-1968), Professor of Arabic at Cambridge and author of the bio-bibliographical survey of Persian literature; and the sculptor, Dora Gordine. Though not a member she was actively involved with the Society though her friendship with Winstedt. This archival material is currently being catalogued on to Archives Hub. However, much of the material is still being sorted and listed. Please contact the Archivist to obtain further details on any archival material. Most of the material is available to researchers though some modern records are restricted due to data protection issues.
---
---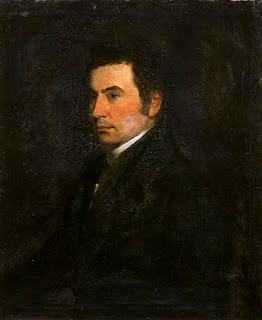 Thomas Manning was a linguist, mathematician, poet and orientalist. He was the first Englishman to meet the Dalai Lama, spent time with Napoleon in St Helena and corresponded with Charles Lamb, Joseph Banks and Coleridge. His archive contains journals of his varied travels, linguistic notes (including Chinese jokes), poems and personal letters.
---