[RAS 015.005] Gurkha stockade
---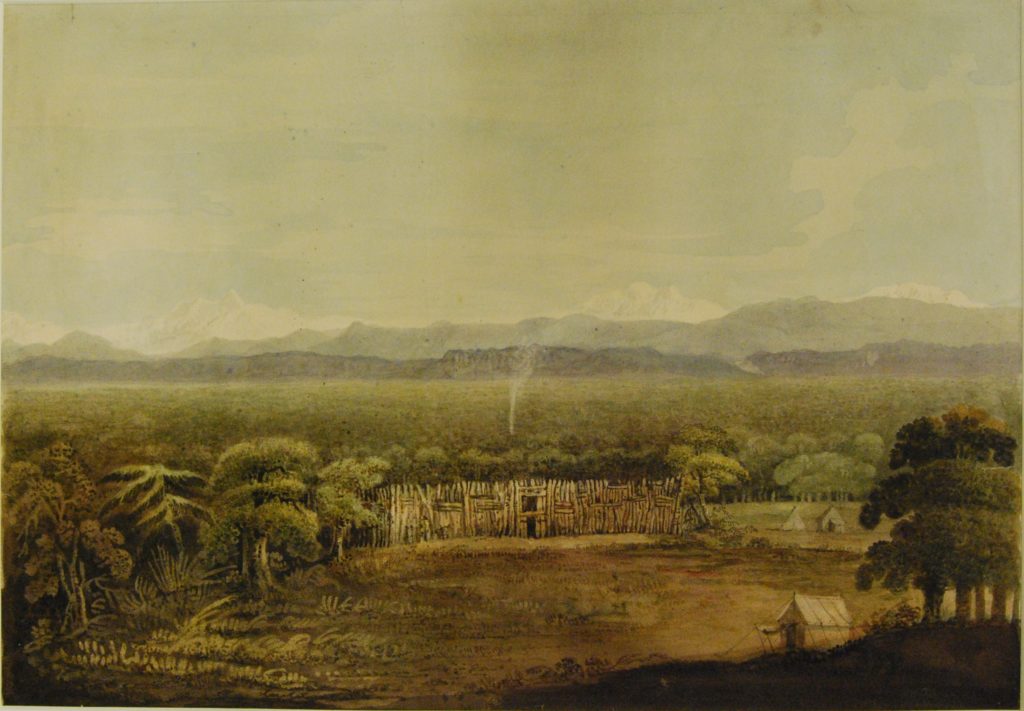 [RAS 015.005] Gurkha stockade near Bettiah, Bihar. 1814.
Inscribed on the reverse in ink: AD 1814 Stockade & Himalah range of snowy mountains on the Bettiah frontier done by Lt Harris HM 14 Reg No 18
Watercolour: 30 x 41 cm
By Lt. J. Harris, during the Nepal War 1814-15. Donated by Major-General Charles Doyle.