[RAS 015.006] Gurkha stockade
---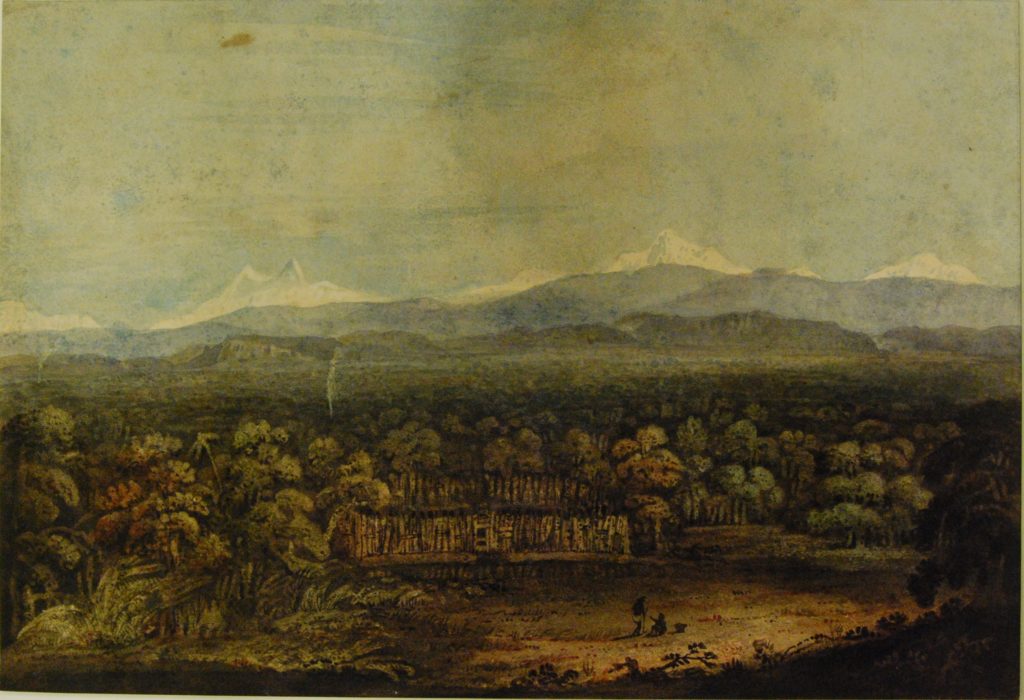 [RAS 015.006] Gurkha stockade near Bettiah, Bihar, 1814.
Inscribed on the reverse in ink: 'Sketch taken on the Bettiah frontier by Lt. Harris – the icy range of Himala in the background. No. 19 by Lt. J. Harris H.M. 24 Regt A.D. 1814.' There is also a nagari inscription in pencil.
Watercolour: 27 x 38 cm
By Lt. J. Harris, during the Nepal War 1814-15. Donated by Major-General Charles Doyle.